UCM Resita and HYDRO ENGINEERING Present at the Trade Fair HYDRO 2010 in Lisbon
---
UCM Resita and HYDRO ENGINEERING attended as exhibitor to the Trade Fair HYDRO 2010, events that took place in Lisbon, Portugal, within 27 - 29 September 2010.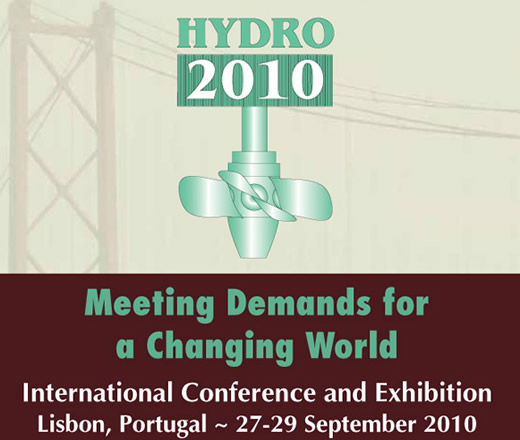 The two companies of UCM group were represented at HYDRO 2010 by a delegation formed by three persons: Sorin TOADER - Executive Director of HYDRO ENGINEERING, Ileana BORCHESCU - Head of UCM Resita Sales and Marketing Department, and Florentin POP - Project Manager at HYDRO ENGINEERING.
The participation of UCM group at this trade fair had in view, as main objective, to promote our products on the world market and to establish new contacts with possible customers. Along the three days of this event were established contacts having in mind a future collaboration with foreign companies that shown an interest in the offers of the Romanian companies.
During the Conference also took place communication sessions devoted to the regional markets (Africa, Asia and Latin America), the form of present Conference including valuable technical dissertations about a large range of actual subjects.